Business
Office cleaning: 10 Tips For The Disinfection Of Your Business Or Company
office cleaning is essential to disinfect all work areas and know the disinfection protocols.
Office cleaning: 10 Tips For The Disinfection Of Your Business Or Company
Now that businesses and companies are opening, giving way to the "new normal of office cleaning", office cleaning is essential to disinfect all work areas and know the disinfection protocols.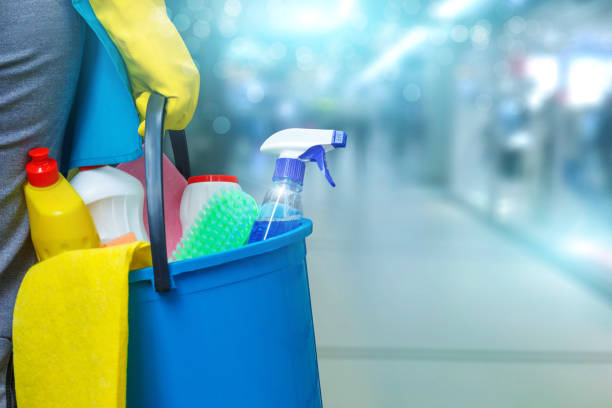 Office cleaning removes germs, dirt, and impurities from surfaces, while disinfection kills germs with the help of chemicals, reducing the risk of viruses and infections spreading within the facility.
There is a long list of specific products that we use at SCS Group Office Cleaning Solution to disinfect and deal with pathogens and microorganisms, as well as different effective techniques to achieve the best results.
At SCS Group Cleaning Solution we know perfectly well the importance of all processes and products, both in specific prevention disinfection services and in shock for office cleaning, that is why in this post we want to share some tips that we have been applying for years in different businesses on how to disinfect correctly without endangering our health or that of our environment:
1. Please inform yourself before using the products.
Before starting the office cleaning and using or even uncapping a disinfection product, be sure to read the label on the container and follow the directions. This will avoid unexpected results and you will get the most out of the products.
2. Always use gloves.
And if they are disposable, better. It is important to wear suitable gloves if you are going to use chemicals to clean and disinfect. Sometimes, we may need personal protective equipment (PPE) depending on the products we are going to use and where we are going to use them.
3. Wear skin and eye protection.
On unfortunate occasions, we can suffer dangerous splashes that can cause injuries and burns to the skin and eyes. 
4. Ensure adequate ventilation.
Ventilating closed spaces while disinfecting is important if you are using toxic products, since inhaling them can cause accidents. In addition, it is advisable to clean the air, clean bad odors, and prevent fungi and bacteria.
5. Do not mix products without knowledge of proper office cleaning.
Vapors from some products can be toxic and have serious health consequences. Bleach, or any other product, should never be mixed with ammonia, alcohol, chlorine bleach, vinegar, or any other substance that can produce dangerous gases.
6. Be careful with people who are allergic, sensitive, and have respiratory problems.
There are certain products that produce allergic reactions and people who have a certain intolerance to some toxic substances that can affect their health. Before using them, make sure there are no people who may be affected by the use of some products.
7. Do not freely use bleach.
Bleach (sodium hypochlorite) can be used pure or diluted depending, for example, on the room and the furniture. The proportions can vary markedly. One of the most common ratios is 1:50. That is, one part of bleach for every 50 of water. Remember not to mix bleach with other products and dilute it in cold water, not hot water.
8. Each company requires a specific product.
Disinfecting a meat company is not the same as disinfecting a mechanical business, an establishment facing the public, an office, etc. A product is like a tool and as with tools, not all products, however useful and powerful they may be, are suitable for the same material. If we use an inappropriate product, we can even damage the material. We will not use the same product to disinfect a leather armchair as for an LED screen, just as a wooden floor will need a different product than a marble floor.
9. Provides information on specific office cleaning protocols.
If you are a comprehensive office cleaning or maintenance service company, inform both customers and employees of the protocols to follow.
10. Make sure you wash your hands before and after each office cleaning service.
Now more than ever, the use of hydroalcoholic gels and hand soap is necessary both at the entrance and at workstations for clients and staff.
In short, it is important to know the most typical mistakes when disinfecting and to know how to do it safely; and with outsourcing office cleaning services, it is better to trust in the quality backed by experience. Do you already know how to contact us?