Business
8 Hygiene Measures For A Clean And Disinfected Home
These days, your home has become one of the most important barriers to stopping the expansion of the Coronavirus (Covid-19). Now, cleaning and disinfecting your home is an essential issue that affects the whole of society and you must take maximum hygiene measures.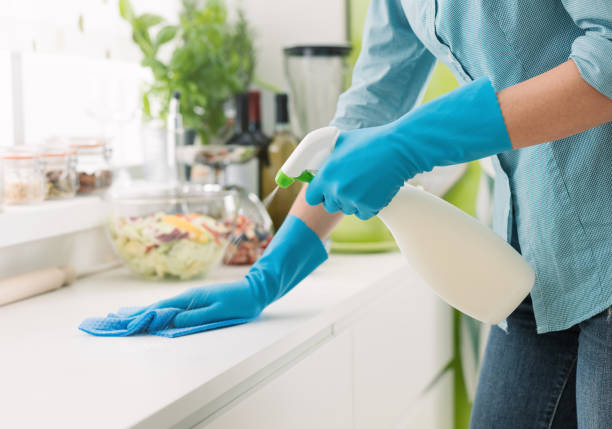 Think that one of the best actions we can carry out is the hygiene and disinfection of our homes. That is why at SCS Group Intigrated Services, and continuing intending to help you in any way we can, we are going to give you 8 tips so that cleaning in your home is optimal and you use your time and effort effectively. It will only take you a few minutes to read and can be very useful to all of us. So, take good note. Let's start. Vacuum or sweep before dusting. This will prevent dirt from getting on the furniture again when you pass the broom. Scrub the floor with a mop or bleach once you have cleaned all the areas and objects.
Clean the upper surfaces first. In

this way, the dirt will accumulate below and will not rise or spread throughout the room.

On sofas, curtains, rugs, and textiles,

if there is a stain, try to clean it immediately, before it dries and is irremediable. If the stain does not come out, wash it in the washing machine with hot or cold water or by hand if it is a delicate fabric, always having previously shaken or vacuumed the fabric. Later, lay it out as stretched as possible to facilitate ironing.

Remember to clean electronic devices.

Television, mobile phones, computers, remote controls, computer mice, keyboards, landlines, etc. They are one of the main sources of germs and should be cleaned frequently. You can use wipes or clothes with a little alcohol or cleaning soap and water. For screens, as for windows, we recommend using special glass cleaning products.
High Traffic Areas
For switches, doors, cabinet doors, and doorknobs,

any soap for these types of materials (for example, wood cleaner) will do. You can also apply soapy water and some disinfectant if necessary.

In the kitchen,

if you have a dishwasher, fill it as you get dirty. If you wash the dishes in the sink, do it with hot water, but always keep in mind saving water, of course. You can clean the countertop, the ceramic hob, and the appliances with sponges, cloths, and rags (also disposable), soap and water, and degreasers. Clean handles, knobs, and cabinet and refrigerator surfaces with bleach. Also, consider hygiene when handling and preparing food and always do it with clean hands.

Pay special attention to bathroom cleanliness

and objects that are exposed to bacteria, such as toothbrushes and sponges. Try to put them away and keep all surfaces clean. For the shower, bathtub, toilet, bidet and sink, it is advisable to use soap for bathrooms, bleach or other disinfectant products. Wash towels and bathrobes at least every week.

As a final recommendation,

wear gloves and ventilate all areas

of the house, especially if you are going to use products such as bleach or disinfectants, and never mix products, as they can cause chemical reactions and contaminate the environment with dangerous consequences.

And if you have to take care of an infected person at home

, remember that you must take extreme precautions

and follow these tips that we present in the following infographic:
So now you know. With these basic tips, your home will stay free of viruses and pathogens and will look clean and tidy. Meanwhile, at SCS Group Cleaning Solution we continue at the foot of the canyon, always offering our clients our best version to provide them with maximum confidence and security. For this reason, from here, we want to send you a message of encouragement and strength. We are convinced that together, we will overcome any difficulty.